Okay, technically it was MY first Father's Day.
As most of you will remember, it was almost one year ago when that Cora and I got married, and I became a dad. Step-dad, but dad none the less.
It's been a great learning experience as Wednesday and I have grown closer and closer. When walk into the room and she's sprawled on the couch, but raises arms for a hug, well, it makes my day.
So, we had a great Father's day weekend. On Saturday, the 3 of us packed a picnic lunch and some blankets, and headed over to the lake front.
| | |
| --- | --- |
| | |
| My two gals. | I'm really not grumpy, just looking into the sun makes me seem grumpy. |
After the picnic, we climbed the berm that separates the park area from the beach area. We walked the long walk across the beach to the water's edge. And Cora actually put her feet in the water. (With the lake water hovering at about -30° F, I suspect Cora's feet felt right at home! :-) )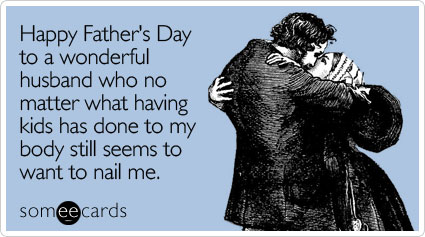 Sunday, I got me some presents! No ties. No underwear. But I did get some DVDs, and
Mjolnir!
Break it down, hammer time!
---
Attention: My next blog post will be on Sunday, July 3rd. It will be a VERY special post. If you can, please come back over the holiday weekend. I don't think you'll regret it.