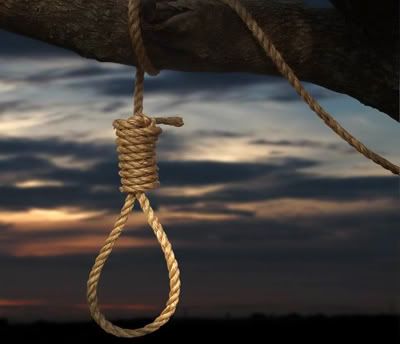 So, Thursday, my company had a RIF (maybe 175 world wide out of 3,800). No, not "
Reading Is Fun-damental
"! "
Reduction In Force
." My job is as safe as any, but everyone is a little on edge. Survivor guilty was the order of the day. And this is going to echo and reverberate and totally crimp some of the more forward looking projects that I've been working on.

A few thoughts:

1 – You hate to see anybody lose their job, but when it was someone you didn't like and wanted to see leave, it's even worse, because you feel bad for NOT feeling so bad.



2

– Thanks for telling me ahead of time so that I can plan, but I planned for it to be local and limited. Knowing the general scope ("General Scope" :-) ) would have caused me to plan a little differently.



3

– When you are getting pulled out of meetings by people you don't normally work with, it looks suspicious. I have the damn BlackBerry in my hand. Send an email to me that says, "My office / 3 minutes." I'll slip out of the meeting.



4

– If you have been let go from your job, hanging around for 2 hours afterwards just makes the people trying to do their jobs feel uncomfortable. Say a quick good-bye. Maybe announce where you will be having lunch / drinking if anybody wants to join you, and then depart. Someone will pack your stuff for you.